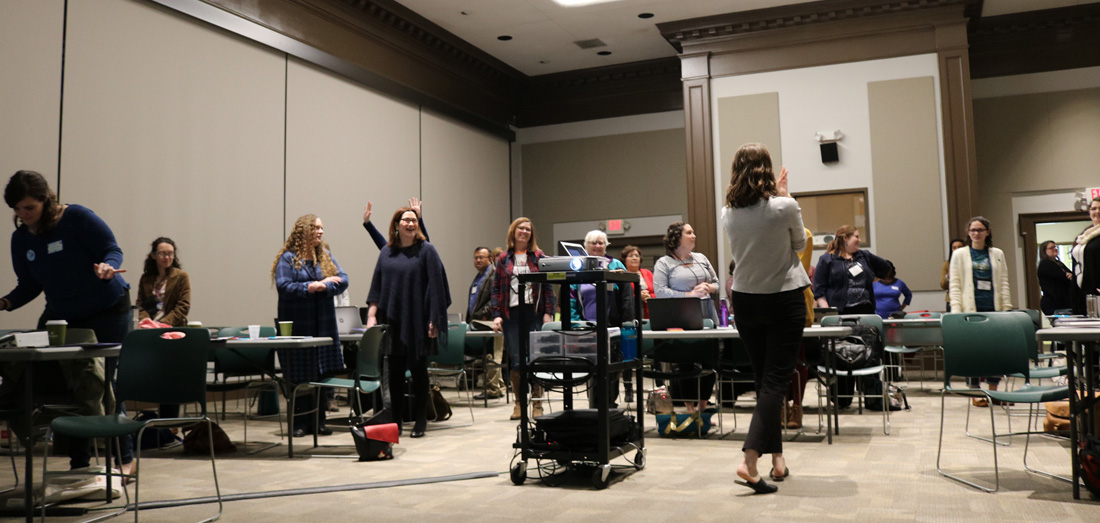 Regional Workshop at Cabarrus County Public Library, Concord, NC
MISSION
NC LIVE helps member libraries to better support education, enhance economic development, and improve the quality of life of all North Carolinians.
HISTORY
Since it officially began offering online access in April 1998, NC LIVE has served all North Carolina libraries with equitable access to a core selection of digital content and services, and has saved the state millions through its collaborative efforts. Many things have changed since that time, but NC LIVE's mission remains the same - to help libraries in their efforts to support education, enhance economic development and improve quality of life.
Founded in 1997 by representatives from the NC Community Colleges, the NC Independent Colleges and Universities, the NC Public Library Directors Association, the University of North Carolina, and the State Library of North Carolina, NC LIVE has served as a consortium of these institutions providing programs to support 200 member libraries and their communities across the state. The NC LIVE Foundation raises funds to help support the program costs of the NC LIVE consortium. The Foundation Board is comprised of the members of the NC LIVE Librarian Council Executive Committee.
NC LIVE offers free electronic access to resources for all ages on topics ranging from careers, business, and investing, to health, history, and genealogy. Ebooks, audiobooks, videos, magazines, newspapers, journals, language-learning tools, and other online materials available through NC LIVE are designed for at-home use, and are available from any Internet connection via library websites, and through NCLIVE.org. All North Carolinians may use NC LIVE resources through local public libraries, community colleges, or college and university libraries. Contact your local library for free access to NC LIVE resources.
More information about NC LIVE: