Maximize Your

Resources
Are you looking to:
Increase resource usage,
Improve user experience,
Boost marketing presence,
and more?
NC LIVE has launched a new program to help North Carolina libraries increase the utilization of their NC LIVE resources. In this program, NC LIVE staff will share at least five concrete recommendations to increase the usage and impact of your NC LIVE e-resources across your community. NC LIVE staff will assess your library's online presence as it relates to e-resources, including your library's website, e-resource links, discovery experience, marketing and patron education. NC LIVE staff will create a customized plan for your library with recommendations and action items, and then meet with you to discuss the plan.
Get the most out of your NC LIVE resources with custom recommendations for your library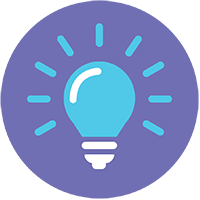 How It Works
Indicate your interest in the program by signing up on this form.
NC LIVE staff will send you a short questionnaire about how your library currently uses and promotes NC LIVE resources.
NC LIVE staff will evaluate your library's website and e-resource configuration in order to determine how your library can optimize your NC LIVE resources.
NC LIVE staff will schedule a meeting with you to review your library's customized action plan. You will receive insights and opportunities for improving your library's resource usage and user experience.
Not ready to sign-up? Fill out this form to get more information