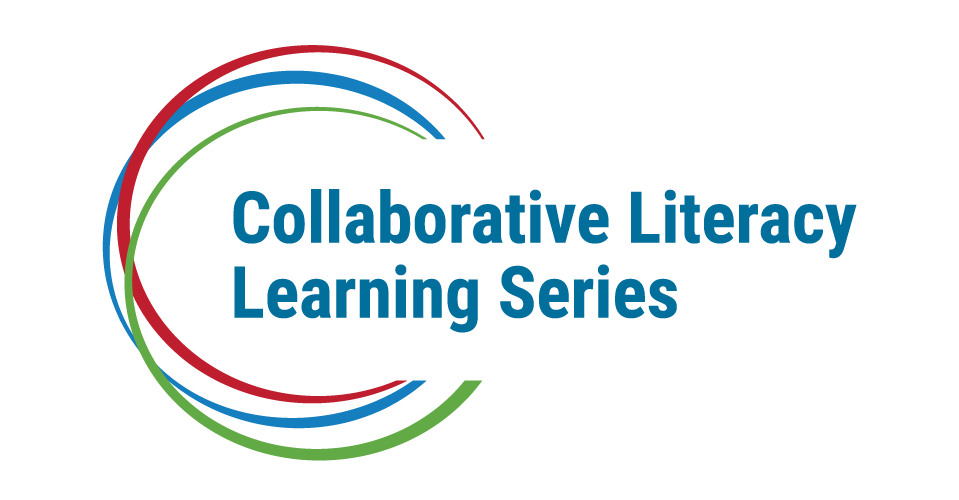 NC LIVE will host the Collaborative Literacy Learning Series with the State Library of North Carolina in January 2022. Seven webinars will be led by national speakers and our member libraries on how to lead literacy efforts within your communities. Experts will also share the tools and resources that can move the needle forward and advance digital equity.

Registration is open for all sessions!
Week 1 : Data Literacy
Date
Event
Tuesday January 11th, 1:30 - 3pm

Data Literacy in the Library

Tess Wilson,Program Manager of the Network of the National Library of Medicine's Training and Education Center

This 90-minute workshop will explore teaching the skill of data literacy in the library and include practical programming ideas that can be adapted for a range of spaces and audiences. At the end of this session, attendees will be able to communicate data literacy principles and implement data literacy activities in their space.

Thursday January 13th, 2 - 3:30pm

Crafting Your Story with Data Visualizations

Natalia Lopez, Lead Librarian for Data Instruction at NC State University

Claire Cahoon, Digital Pedagogy & Scholarship Specialist at Bucknell University


What story are you telling with your data? What story do you want to tell with your data? This webinar on chart design for storytelling with data will introduce core design elements based on accepted best practices grounded in current visualization research. Webinar presenters will model strategies for designing and redesigning visualizations that tell stories, including chart selection, intentional use of color, and strategic use of text.
Week 2 : Digital Literacy
Date
Event
Tuesday January 18th, 2:30 - 4pm

Tools You Can Use! – Tools for Teaching Digital Literacy and Increasing Staff Confidence

Dr. Brandy McNeil, Director of Adult Services at the New York Public Library

Public libraries have long been leaders in bringing people into the digital world, providing programs and services that help patrons get jobs, gain knowledge, increase productivity, and engage with others online. Leveraging and strengthening existing library and community resources can help reduce staff burden and increase the library's impact on digital literacy. Attendees will learn the importance of and best practices for digital literacy, as well as useful digital literacy tools and resources for library staff to employ when working with patrons and technologies.

Thursday January 20th, 2 - 3:30pm

Libraries within the Ecosystem of Digital Equity: A Panel on Practical Advice and the Bigger Picture

Digital equity is not a new concept. Library workers have been tasked with addressing this issue since the dawn of personal computers decades ago. However, the pandemic has thrown obstacles in the end game of making sure our communities are digitally equitable. A recent influx of funding from the American Rescue Plan Act of 2021 is also now on the table. Panelists will share how working towards digital inclusion requires a strong ecosystem of collaboration, how libraries fit within this ecosystem, and practical guidance on what the future holds for digital equity initiatives.

Panelists

Blaine Henderson, Digital Literacy Librarian at Greensboro Public Library
Hannah Buckland, State Library Program Specialist at the Minnesota Department of Education

Bruce Clark, Executive Director of Digital Charlotte

Kathryn Kehoe, Grants & Communications Librarian at North Carolina A+T University

Laurie Blandino, Executive Director of LOUIS - The Louisiana Library Consortium


Week 3 : Early Childhood Literacy
Date
Event
Tuesday January 25th, 1 - 2:30pm

If You Have Emotions And You Know It, Shout Hooray! : Presenting Social Emotional Learning In Storytime

Melanie Borski-Howard, Youth Services Librarian at Boulder Public Library

Social Emotional Learning (SEL) has always been an important part of education and human development. With the ongoing pandemic and shocking headlines - now, more than ever, we are prompted to help caregivers and young children learn how to express and understand their emotions. With the overwhelming amount of books in this genre, this webinar will help us choose books that involve SEL learning and also use (just about) any books, music and other storytime material to decipher feelings.

Thursday January 27th, 2 - 3:30pm

Creating Self-Led Foundational Literacy Kits for Child Care Centers

Christin Daubert, Early Childhood Librarian at Southern Pines Public Library

Learn the basic steps and components to create early literacy kits for childcare centers in your area. With many outreach services put on hold, these boxes are an accessible tool for child care providers to use in their centers. This session will walk participants through revamping existing outreach materials, or creating a new partnership initiative. You'll leave this webinar with examples, ideas and an excitement to get started on your library's own Literacy Kits!
This program is supported by grant funds from the Institute of Museum and Library Services (IMLS grant number LS-249980-OLS-21).