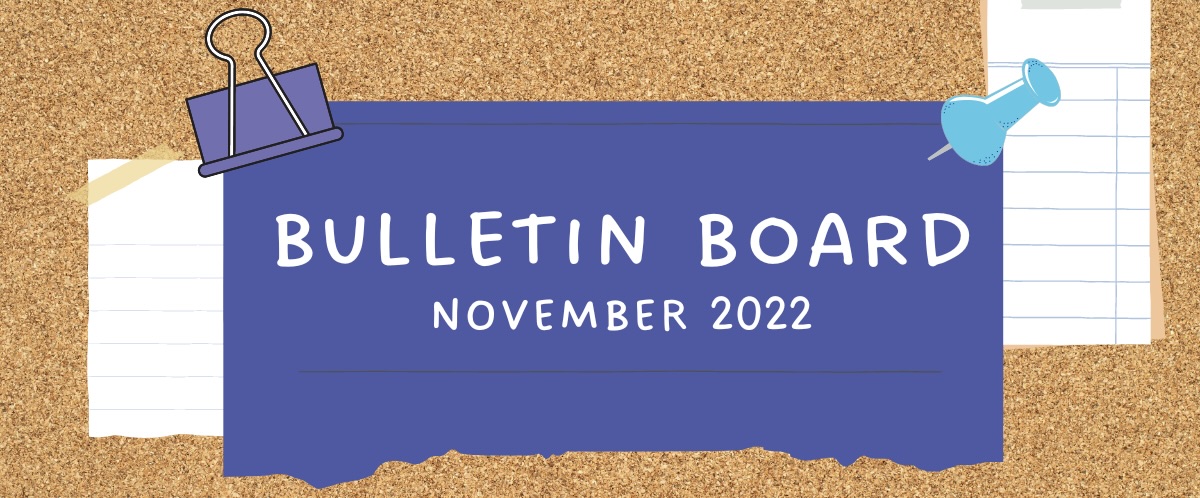 Sensory Space for Neurodiversity Support at ECU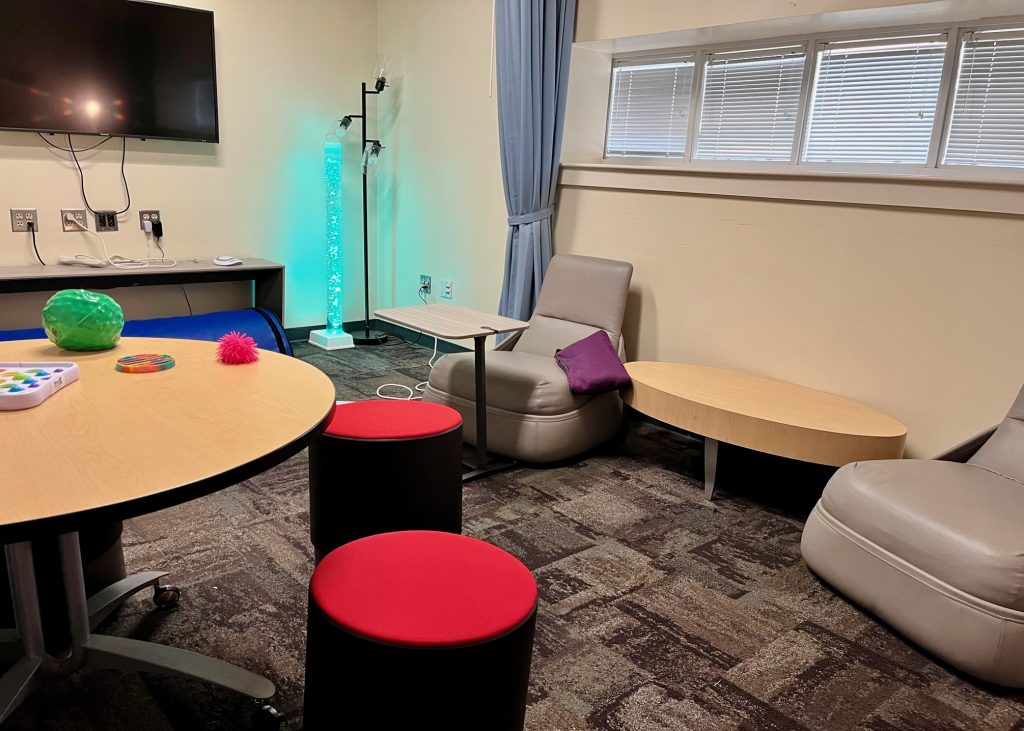 ECU's library just opened a Sensory Space that was created from converting a large group study room, rearranging lesser used library furnishings, and installing selected newly purchased furnishings.  The Sensory Space supports neurodivergent students and anyone seeking to develop and engage their senses, improve focus, or de-stress.  The space is open weekdays from 8 a.m.-5 p.m. on a drop-in basis.  It contains wobble stools, low seating, a bubble tube, tactile wall, adjustable lighting, shielding hospital curtains, and a variety of fidget items.  The library is appreciative that the Friends of the Library provided initial funding for the sensory space to make the library more inclusive and foster a sense of belonging for all our students.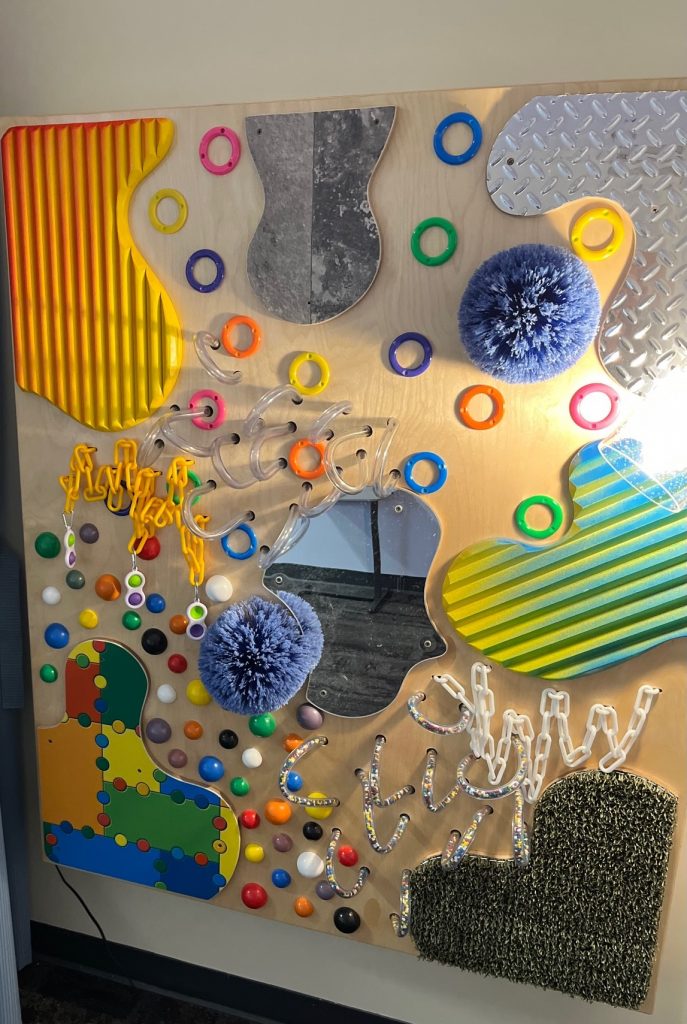 Reimagining Children's Collections at UNCW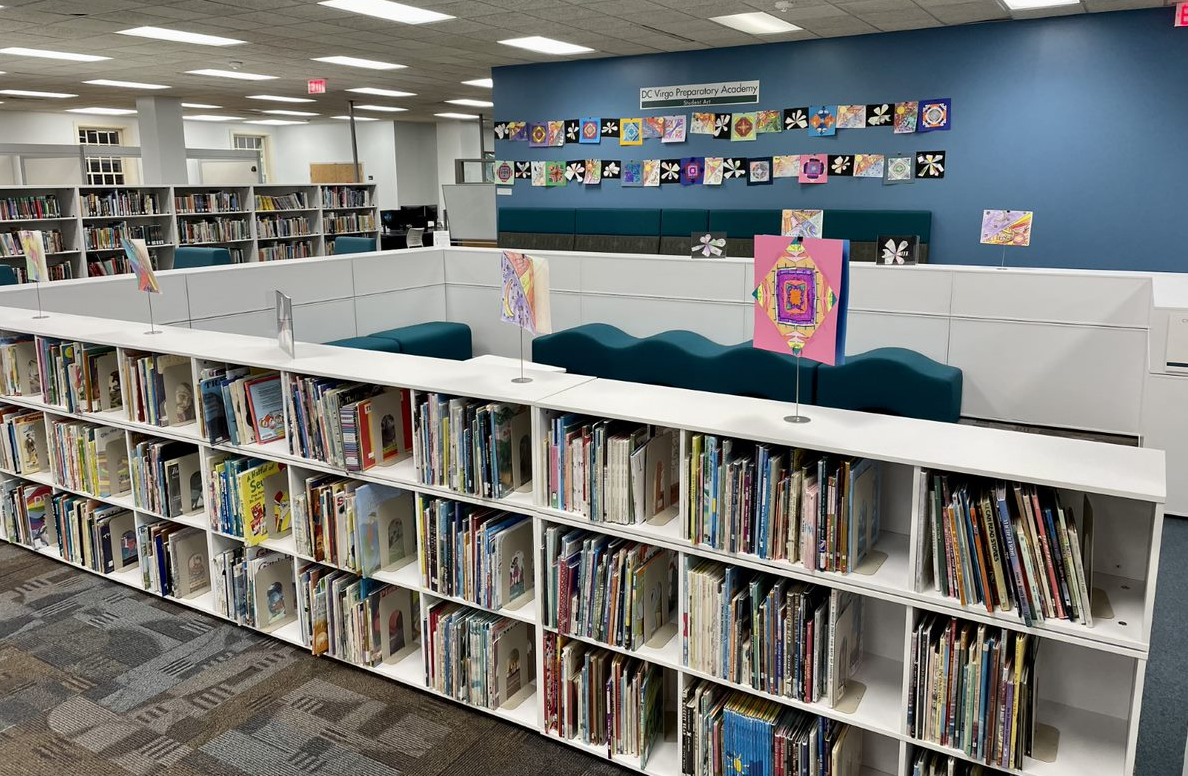 Between 2019 and 2021, Randall Library at UNCW weeded and reclassified its juvenile book collection, moving Young Adult titles into the general collection and relocating the refreshed and rebranded Children's Collection to a prominent location on the first floor. The reclassification allows for more intuitive browsing; the space encourages use with new height-appropriate shelving, a family area with new furniture, and a lactation pod; and dedicated exhibit space showcases artwork created by children in a local K-8 school that is affiliated with UNCW. These efforts align with Randall Library's DEI goal of creating spaces that are welcoming, accessible for all users, including working parents and new mothers, and reflective of diverse populations. Circulation of this collection has increased by 27% since 2021 and we have had positive feedback from stakeholders and library users. Partners included access services, building operations, cataloging, collection development, liaison librarians, and library IT, and we consider the collaborative nature of the project to be the biggest factor in its success.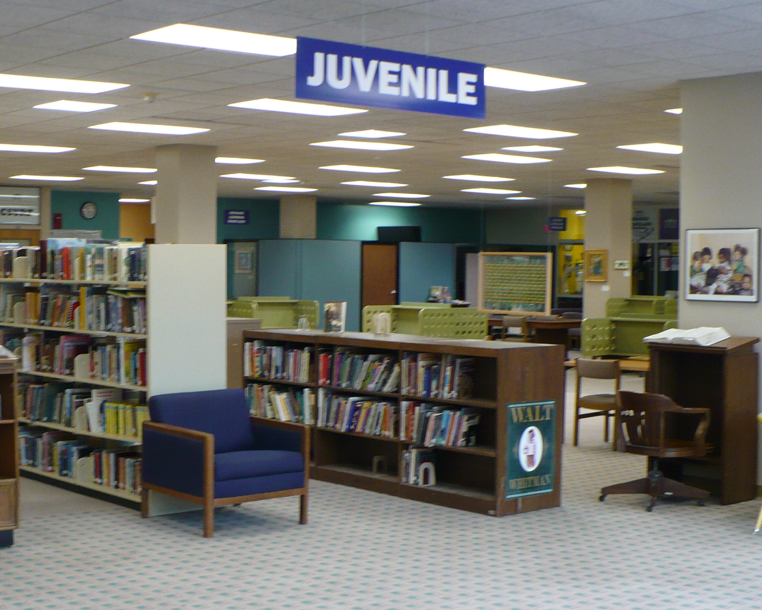 Town of Mooresville opens West Branch Library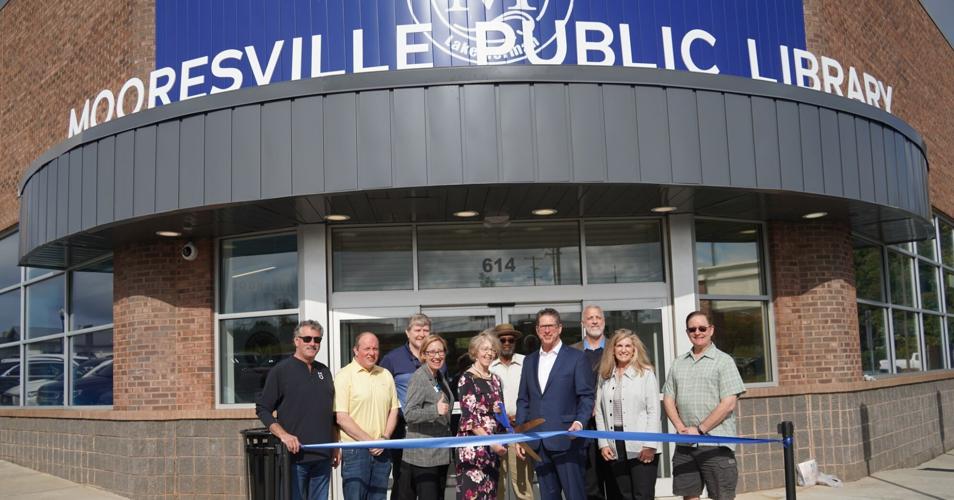 Congratulations to Mooresville Public Library for the opening of their new West Branch Library! Check out the ribbon cutting celebration here: https://www.youtube.com/watch?v=C7PPC4-Q2mg
Mini-Golf Event at Alamance Community College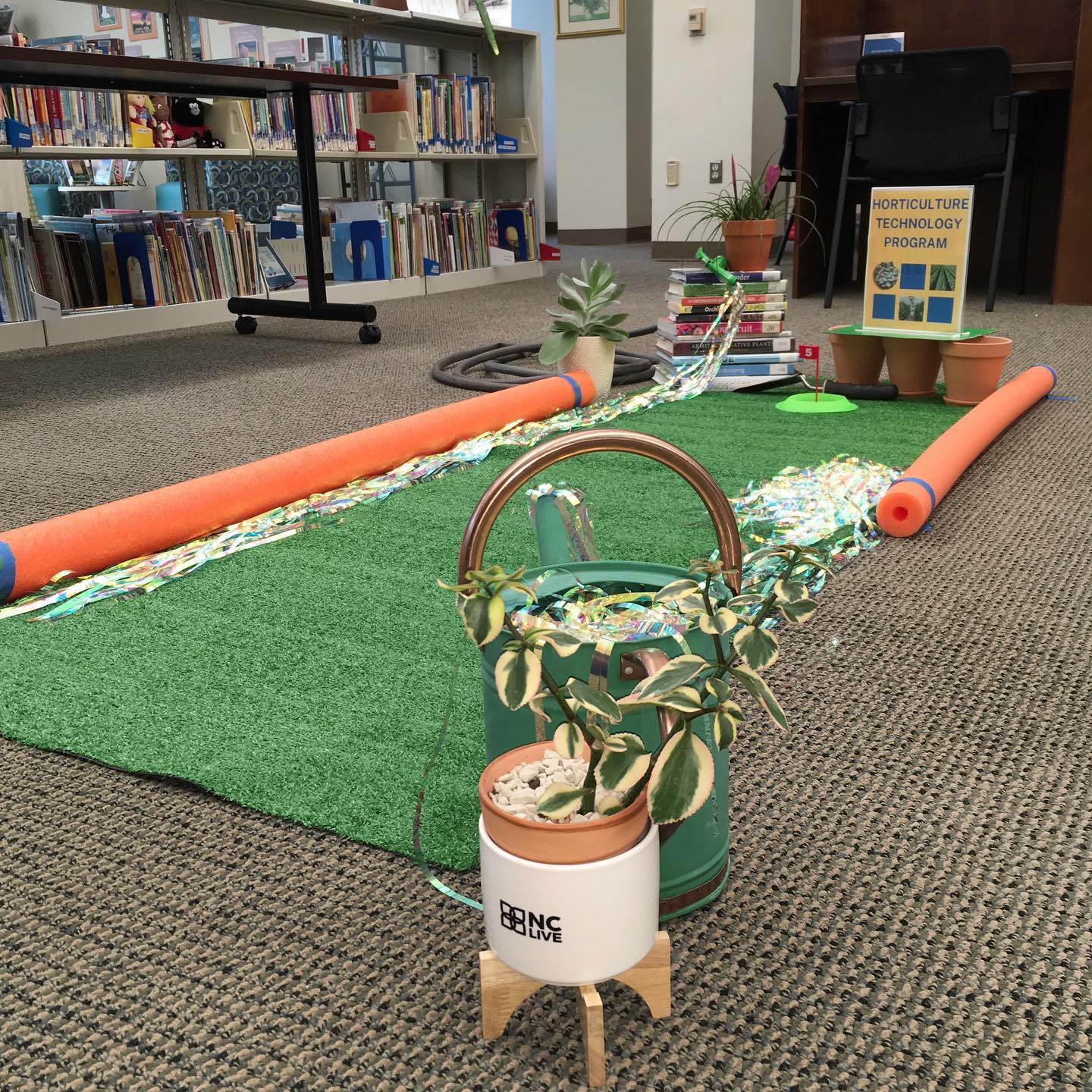 Alamance Community College Library hosted a successful mini-golf event to introduce students to library resources, including NC LIVE. 
---
About the NC LIVE Bulletin Board:
Are you excited about the work your library is doing? Do you want to learn about the projects and ideas of other NC LIVE member libraries? Contribute to the NC LIVE Bulletin Board! This digital bulletin board will highlight ideas, programs, stories, and projects from NC LIVE member libraries.
This space is for you, so make the most of it! 
Ready to contribute? Contact Amelia Rodarte at amelia [at] nclive.org