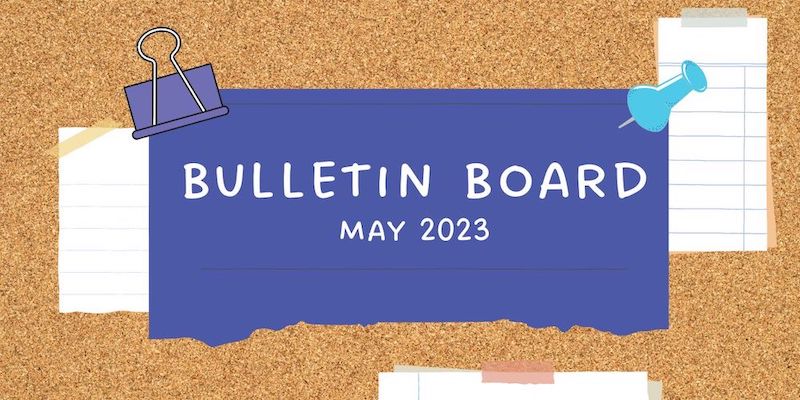 Randolph Community College Invites Students To Share Why Libraries Are Important

For National Library Week, Ashlea Johnson from Randolph Community College organized an interactive display that gathers stories from students about why the libraries are important.
1. What programming have you offered for National Library Week this year?
In Fall 2022, my library director, Jenny Thomas, asked me to start thinking about conducting surveys for the upcoming spring semester. Using a template kindly shared by Brunswick Community College, I began drafting student and faculty surveys for our college using the platform, SurveyMonkey. I also reached out to the RCC Campus Store and RCC Foundation, who generously provided three prizes for our student survey drawing. Faculty and staff participating in the survey could be entered into a drawing for a $25 gift card to a local restaurant. All survey participants were able to pick up a small goody bag of candy and library swag.
I broadened our survey plans by holding them during National Library Week - this way we could promote the library, evaluate our impact on campus, and collect feedback to inform us about areas for improvement. In addition to several book displays, I planned two other significant projects. 
The first was an Archives display detailing the history of RCC Library from the year our college opened in 1962 to the present day. Our Archival Librarian at the time, Laura Silva, collected photos, information, and artifacts that I used to create a library timeline. The display also featured captioned photographs, artifacts such as a card catalog sorter and a vintage Bates Numbering Machine, historical documents, and a comment box where students could offer ideas of things they'd like to see implemented in the library in the future.
The second was a Storytelling display. The purpose of this was to have our patrons share their personal stories of why libraries are important to them. I collected the stories of 6 students and 1 library staff member, Darla Richardson. Each participant's story was featured on a display sign with a photo of them in the library and a QR code that linked to an audio recording of them reading their story. I also typed up transcripts of each story, which were taped to the back of the signs for accessibility purposes. Each participant received a goody bag as a thank you for their participation.
Our National Library Week surveys and displays were advertised to our campus community via email, posts on our website and social media, and on Moodle. I was so pleased with how everything turned out. I appreciate the student and staff participation as well as the help I received from my library co-workers, the support I received from my director, and the assistance from other campus departments in promoting National Library Week.
2. What have you learned about students' experiences with the library from this programming?
We are still in the process of collecting survey responses. Some helpful information that we have gathered so far is that:
Most students like our website and consider it user-friendly.

There are certain website resources we should advertise more (ex. resource guides, the library archives, appointments)

We should do more to advertise Summon, how it can be used, and how it is different from our classic library catalog.

Most students find the library staff to be approachable, helpful, knowledgeable, and kind.

Services we should continue to advertise include contacting the library via text, Book-a-Librarian appointments, and whole-class instructional sessions.

 Most students are satisfied with our hours of operation.

Our students utilize the library the most for studying and getting help with research. 

Many students desire more individual and quiet spaces - we hope to add these in our future renovation plans. 

Some students provided ideas of furniture and fixtures they would like to see.

Most students are satisfied with our technology offerings.

We should continue to promote interlibrary loan services, Dogwood Digital Library, and film streaming via our e-resources.

Surprisingly, many respondents did not use social media and receive most of their library news from campus emails.

Most students are happy with our library policies on borrowing materials.

Students are interested in learning more about protecting their online privacy.

Our students see the library as a place of value that contributes positively to our campus.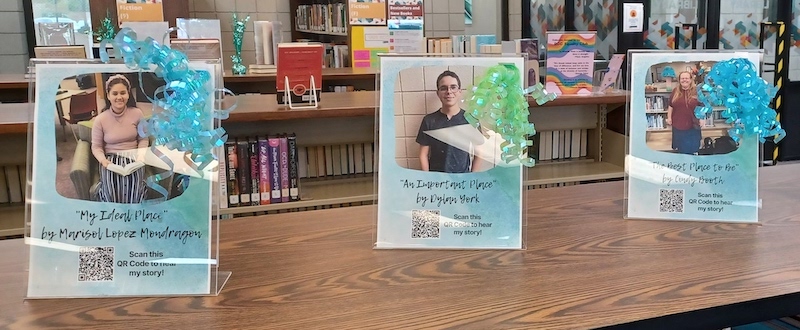 Albemarle Regional Library Welcomes Author Nancy Naigle
On Saturday March 26th, Hertford County Public Library welcomed author Nancy Naigle. 
Tomeka Roulhac, Branch Manager at Hertford County Public Library, shared, "We heard a lot of behind the scenes inspiration for her books. We even got to see the seashells that inspired The Shell Collector and met the woman who collected them! Did you know Nancy has written 42 books so far?! We look forward to having her come back again sometime."