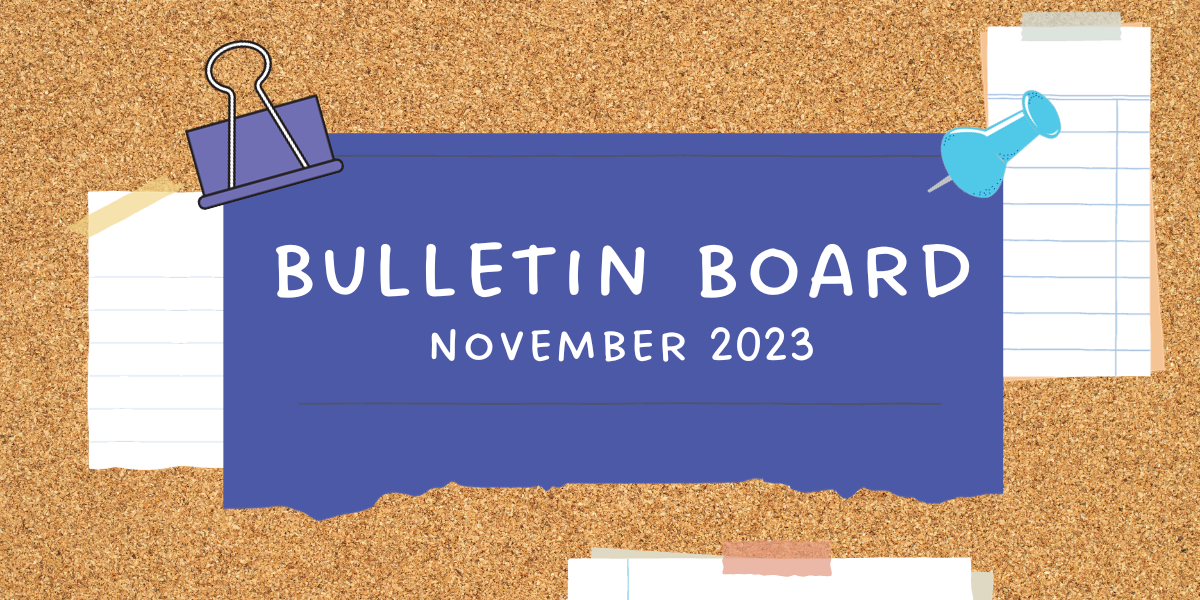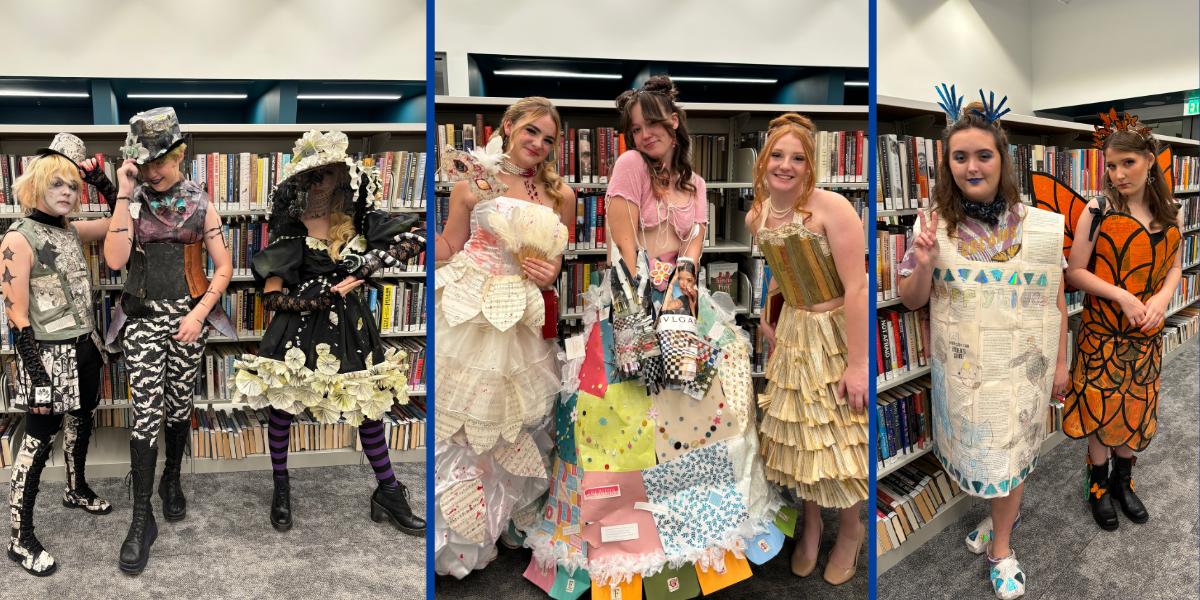 This month, we turn to New Hanover County Public Library for the fashion event of the season! The Fiction to Fashion runway show, planned by Kristen Nawn, Ezra Letson, Scooter Hayes, and Anna Hogelin, invites teens to design awesome outfits using recycled library materials. This year's designers/models enjoyed some time in the limelight in a Project Runway-style show, complete with hair and makeup prep, swag bags, and a mocktail station. Kristen Nawn told us about how this program has helped build relationships with patrons and community members.
How did Fiction to Fashion get started?
Fiction to Fashion started in 2015 with Scooter Hayes. NHCPL didn't have many teen programs at that point, and he wanted to connect teens with the library and offer them some solid programming. Scooter saw an article in School Library Journal about NYC Library doing a Project Runway-style event for teens that caught his interest.  He didn't know a lot about fashion, so he reached out to a friend, Isabel Zermani, who had experience with it. She suggested we use unconventional materials such as book pages. The library gets donations constantly, so it made sense pairing Fiction to Fashion.
The first couple years were hosted at NHCPL, and the events had a successful turn out, but it wasn't until Anna Hogelin got involved that it really became what it is today. She judged the second runway show and recognized that this event had potential and became part of the team the next year. Anna had so many amazing connections and friends in the fashion community and really great ideas of how to elevate the event and take it to the next level: hosting it at a venue downtown, offering free hair and makeup for the teens, having a fashion forum for teens to get design consult, getting us interviews with the news. She's really an essential part of the F2F team in pulling this off!
It can sometimes be challenging to engage teens in library programming. Why do you think Fiction to Fashion is so popular?
We think this is such a popular program because it is so unique. It allows teens to express their creativity with minimal limitations. Over the years, we have been able to support teens by offering a Fashion Forum, where local fashion experts or previous participants can mentor teens and help them build up their designs and accessories by giving feedback and advice. We offer sewing workshops, free access to materials, and the freedom to let them pick their own style. We also get professional hair and make-up artists to volunteer their time to help teens feel glamorous before heading down the runway. Giving teens a chance to model their look in front of a live audience is a special opportunity. They are all so proud of the work they have accomplished, and it's great to give them an outlet to express themselves while also incorporating literary themes.
What was a memorable moment from this year's show?
One of the most memorable moments from this year was when one of our judges compared a participant's sword to the 1985 show, ThunderCats (the sword did bear a strong resemblance)! It was also great to see the teens getting to know each other while they were getting their hair and makeup done and while waiting in line to walk to runway. New friendships were formed, and it was great to see the teens being so supportive of one another. This year, we also offered a free craft mocktail station, which was really popular, especially during intermission. Families got to try fun and new drinks while they waited to hear who won for each category.
What kind of feedback have you gotten from patrons about this event?
We've had so many positive comments from teens and their families after participating in this event! We've had patrons tell us that they want to see the program expand. Some of the teens who are aging out still want to come back and participate. A few adults have even expressed interest in participating in their own fashion show! So, we are considering making this a larger event in the future. Some people have asked about specific categories of awards. One year we offered a "Creepy Corpse" Award to any horror-inspired piece since our event fell right before Halloween. We didn't have a lot of participants go for that category, so we skipped it this year. Of course, we ended up having more horror-inspired pieces!
What recommendations do you have for other libraries that are interested in similar programming?
We would recommend that libraries utilize the community relationships they already have and find ways to build new relationships. While we have space in our library to host this event, which is what we did this year, being able to host it in a bigger venue helps to elevate the experience, build community partnerships, and increase awareness of free public library activities. We also work with local businesses to secure donations so that each participating teen can leave the event with their own swag bag of items. There's so much potential for community involvement with this program.
Network with your coworkers, talk to old friends, and don't be afraid to reach out to new people! You never know who may have experience with fashion or design. Talk to nearby schools, especially art programs, to spread the word about the event and to increase interest. Talk about it on the local news and share it on your social media pages. The event may start small, but you can continue to build it each year and try new things. As you continue to host the program, teens will elevate the styles on their own and will continue to take their fashion to the next level! Be sure to start planning early and give teens ample time to work on their designs!