This learning series will explore how library workers can troubleshoot e-resources, keep up with current trends in the field, and develop innovative methods of managing e-resources at their library. Library workers from all experience levels are invited to attend. We will ensure that attendees will walk away feeling more empowered to address e-resources management at their libraries.
Registration is required for each session.
This learning series is a Professional Development Alliance collaboration with programs hosted by CARLI, LOUIS, and NC LIVE.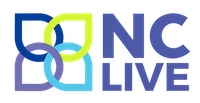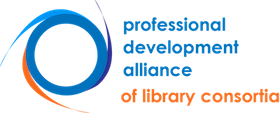 Questions about the series? Contact Devon Waugh at devon [at] nclive.org. 
Week 1
TIME
SESSION
November 1st, 1:00 - 2:30pm CST

CARLI - The Link Did Not Work,Now What? Troubleshooting Patron Reports of E-Resources Linking Problems
Denise Green

Whether from the link resolver, the library catalog/discovery platform, or a vendor's interface, our patrons will find links to articles that don't work. How can librarians investigate these reports? This presentation will cover basics of investigating, solving and (hopefully) reducing such errors in today's academic research library. Some examples will focus on Alma/PrimoVE, however the general troubleshooting principles apply to all library systems and interfaces.
Week 2
TIME
SESSION
November 10th, 10:00 - 11:00am CST

CARLI - Addressing Accessibility in E-Resources Licensing
Jenny Taylor

How do you make sure accessibility is addressed in your e-resources offerings? You write it into your library's license agreements! But licensing can be very complicated and vague, which is why many libraries don't know what to include or to ask for. We'll talk briefly about why accessibility is important, but mostly will focus on what we should be expecting from vendors to make our e-resources accessible and keep vendors accountable.

November 10th, 2:00 - 3:00pm EST

NC LIVE - Vendor Relations: More Than Invoices And Sales Calls!
Jennifer Brosek and Jacob Daoud

This session was not recorded.

This training is a bit of a twist. We want to provide a safe place to discuss librarian and vendor relationship management, so this session will not be recorded. We hope this will encourage open dialogue. Jenn Brosek, Collection Strategist at UNC Charlotte will be joined by Jacob Daoud, Academic Library Consultant (Gale, a Cengage Company). Some topics will be introduced to show the variety of ways librarians can partner with vendors to support their libraries. They will discuss the importance of thinking out of the box, not hesitating to ask for what you want, how to handle the good and the bad things that may come up, and much more. While some topics will be introduced, there will be breaks throughout for discussion and Q&A. So, come prepared with all your ideas and questions!

November 10th, 3:00 - 3:45pm EST

NC LIVE - E-Resource Discussion Forum
Devon Waugh and Claire Leverett

This session was not recorded.

Join attendees from our member libraries to discuss key topics from the E-Resource Learning Series, brainstorm solutions, and identify new projects to pursue at your library. This is a discussion session that will involve breakout rooms and be driven by the interests of participants. Be prepared to share!
Week 3
TIME
SESSION
November 14th, 2:00 - 3:00pm EST

NC LIVE - No Electronic Resources Librarian Is An Island
Sarah Mueth

Electronic resources. In the library world that phrase can inspire awe, confusion, and sometimes fear. Veteran-ish Serials & Electronic Resources Librarian Sarah Mueth has experienced all of these feelings and more at work. In this session we hope to show you that while the work may seem daunting it is also satisfying, interesting, sometimes even fun—and that you never have to go it alone.

November 16th, 2:00 - 3:00pm EST

NC LIVE - The Use Of Python To Support Technical Services Work In Academic Libraries
Xiaoyan Song and Maria Collins

The presenters will discuss their findings from surveys and interviews about the use of Python in academic libraries to support technical services work. They will explore trends in organization structure that support Python applications, discuss various tasks that Python is used to address, and share a few examples and training and educational opportunities.

November 17th, 1:00 - 2:00pm CST

LOUIS- The Tribulations of Quantification: An Airing of Grievances on Usage Statistics
William Ransom

An overview of one site's methods for collecting electronic resource usage statistics, followed by some potential complications to the process and how to troubleshoot them. William Ransom, Information Resources Coordinator, Loyola University New Orleans Libraries