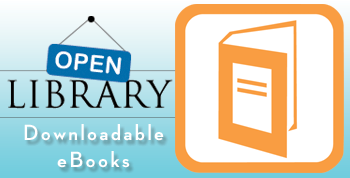 The Open Library NC Project is a collaboration between the Internet Archive and NC LIVE. Because of this collaboration, all of North Carolina has access to a large-scale shared downloadable eBook collection called the Open Library eBook Lending Collection. The eBooks in this collection are digital scans of books contributed by libraries around the country.
In exchange for this borrowing access, NC LIVE asked member libraries to contribute books. These books are are scanned by the Internet Archive and added to the collection as downloadable eBooks.
The contribution phase of open library has ended. A big "thank you!" to all of the libraries who contributed--you can see the full list below. Together NC LIVE libraries contributed over 1,000 titles to the Open Library eBook Lending Collection.
All books contributed to Open Library by NC LIVE member libraries have been scanned by the Internet Archive, and are being converted into eBooks and added to Open Library.
If you have any question or suggestions, please contact the NC LIVE Help Desk.
A big thanks to these contributing libraries:
Alamance Community College
Alamance County Public Libraries
Albemarle Regional Library
Alexander County Library
Appalachian Regional Library
Asheville-Buncombe Tech Community College
Avery-Mitchell-Yancey Regional Library
Barton College
Beaufort County Community College
Belmont Abbey College
Bennett College
Bladen Community College
Bladen County Public Library
Blue Ridge Community College
Brevard College
Brunswick Community College
Brunswick County Libraries
Buncombe County Public Libraries
Burke County Public Library
Cabarrus County Public Library
Cabarrus Health Sciences Library
Caldwell County Public Library
Campbell University
Cape Fear Community College
Carteret Community College
Caswell County
Catawba County Library
Catawba Valley CC
Central Carolina Community College
Central Piedmont Community College
Chapel Hill Public Library
Charlotte Mecklenburg Library
Chatham Public Library
Chowan University
Cleveland Community College
Cleveland County Library
Coastal Carolina Community College
College of the Albemarle
Columbus County Library
Craven Community College
Craven-Pamlico-Carteret Regional
Cumberland County Public Library
Davidson College
Davidson County Community College
Davidson County Public Library
Davie County Public Library
Durham Technical Community College
East Albemarle Regional Library
East Carolina University
Elon University
Farmville Public Library
Fontana Regional Library
Forsyth County Public Library
Forsyth Technical Community College
Franklin County Public Library
Gaston College
Gaston-Lincoln Regional Library
Greensboro College
Guilford College
Guilford Technical Community College
Halifax Community College
Halifax County Library
Haywood Community College
Haywood County Public Library
Henderson County Public Library
Hickory Public Library
High Point Public
High Point University
Iredell County Public Library
James Sprunt Community College
Johnson C. Smith University
Johnston Community College
Kings Mountain/Mauney Memorial Library
Lees-McRae College
Lincoln County Public Library
Louisburg College
Madison County Public Library
Martin Community College
Mayland Community College
McDowell County Public Library
McDowell Technical Community College
Meredith College
Montreat College
Mount Olive College
Nash Community College
Nash County/Braswell Memorial Library
Nashville Public Library
NC Central University
NC School of Science and Mathematics
NC State University
NC Wesleyan College
Neuse Regional Library
New Hanover County Public Library
Northwestern Regional Library
Orange County
Pender County Public Library
Person County
Piedmont Community College
Pitt Community College
Public Library of Johnston County & Smithfield
Randolph Community College
Richmond Community College
Roanoke Rapids Public Library
Roanoke-Chowan Community College
Robeson County Public
Rockingham Community College
Rockingham County Public Library
Rowan Public
Rowan-Cabarrus Community College
Rutherford County Library
Saint Augustine's College
Sandhill Regional Library
Sandhills Community College
Scotland County Memorial Library
Sheppard Memorial Library/Pitt County
South Piedmont Community College
Southeastern Community College
Southern Pines Public Library
St. Andrews University
Stanly Community College
Stanly County Public Library
State Library of North Carolina
Surry Community College
Transylvania County Library
Tri-County Community College
UNC School of the Arts
UNC-Greensboro
UNC-Wilmington
Union County Public Library
Vance-Granville Community College
Wake County Public Libraries
Wake Forest University
Wake Technical Community College
Warren County Memorial Library
Wayne Community College
Wayne County Public Library
Western Carolina University
Wilkes Community College
Wilson County Public Library
Wingate University
Winston-Salem State University