Conference Info: Recordings | Survey | Keynote | Prize Drawing | Sessions | Code of Conduct | Technology | FAQ | Theme | #NCLIVE2021
Recordings
All conference registrants will have access to session recordings and slides. Forgot to register? Email help [at] nclive.org
Keynote
The Just Transition - How Libraries Can Help Build Community Resilience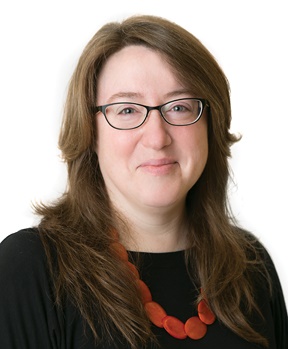 Rebekkah Smith Aldrich, Executive Director, Mid-Hudson Library System
If the pandemic had any silver lining, it brought systemic economic, societal, and environmental inequities into sharp focus, and the time for change is long overdue. Rebekkah Smith Aldrich, Executive Director of the Mid-Hudson Library System and author of Sustainable Thinking and Resilience from ALA Editions, will discuss the urgency for library leaders to seek out opportunities to contribute to community resilience in light of recent events and co-create a new future for their library and their community using regenerative thinking.
About Rebekkah Smith Aldrich
Rebekkah Smith Aldrich, MLS, LEED AP, works with library leaders to ensure libraries are vital, visible, and viable. A passionate advocate for libraries, Rebekkah currently serves as the executive director of the Mid-Hudson Library System (NY). Rebekkah is the author of Sustainable Thinking: Ensuring Your Library's Future in an Uncertain World and Resilience, part of the Library Futures series from ALA Editions; the co-founder of the award-winning Sustainability Libraries Initiative; and serves as an advisory board member for the Center for the Future of Libraries. Named a Library Journal Mover & Shaker, Rebekkah speaks internationally on the topic of libraries as leaders for a more vibrant future for us all.
Prize Drawing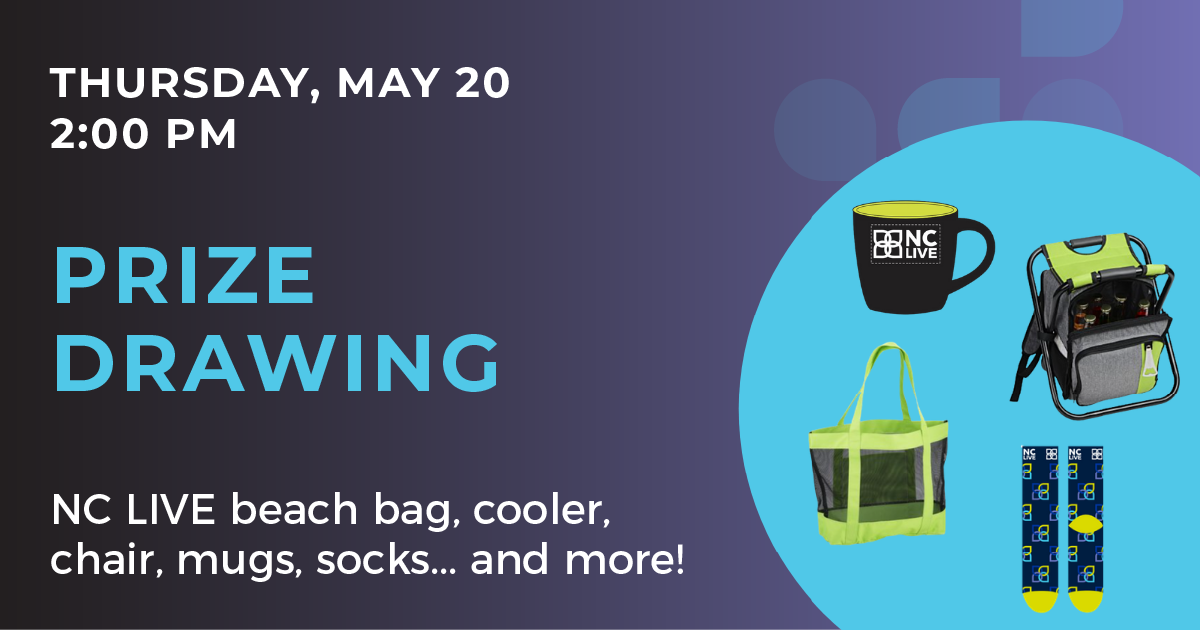 Sessions
Jump to: May 17 | May 18 | May 19 | May 20 | May 21
Monday May 17
9:00 - 9:45
Introduction
Rob Ross, Amelia Rodarte, NC LIVE
9:45 - 10:45
The Just Transition - How Libraries Can Help Build Community Resilience
Rebekkah Smith Aldrich, Executive Director, Mid-Hudson Library System
11:00 - 11:50
Inquiry, Education, and Conversation: When Diversity Training Isn't Enough
Christin Lampkowski, Angel Truesdale, UNC Charlotte
The DEI committee at UNC Charlotte will explore how they built a committee that was committed to elevating the social consciousness of Atkins Library. In an effort to create opportunities to engage and reflect on tough topics beyond scheduled events, we created an education hub titled Inquiry, Education, and Conversation: The Atkins Employee DEI Hub. Built on our University's learning management system, this course aspires to centralize materials from our programs and provide a space for the continuous engagement that is necessary to unlearn and confront ideas of discrimination and white supremacy. It consists of targeted conversations, short format education series, and an online discussion that is exclusively held within the course. Going forward, we plan to ranslate internal content into public programs, develop transformative training materials, and add in other thematic elements, such as accessibility topics.
12:00 - 12:50
A RARE Opportunity: Race and Racial Equity at ACPL
Ericka Hill, Kathy Garrison, Risha Bigelow, Amy Segposyan, Haley Petersen, Alamance County Public Libraries
The Alamance County Public Libraries Equity Team started in 2019 with the goal of promoting institutional change in our libraries by designing and implementing innovative approaches to reduce race-based disparities. Since then we have focused on educating our coworkers, promoting diverse programming, and involving team members in the hiring process to ensure that diversity is considered a qualification for all positions with the library. In this interactive session we will discuss our personal paths to equity work, the bigger picture of systemic racism in public libraries, and paths forward. Attendees will leave inspired by the personal stories of staff; informed about the role libraries have played in perpetuating systemic racism; and empowered to start their own equity work in their library.
Tuesday May 18
9:00 - 9:50
Creating Innovative Connections with Local History
Travis Souther, New Hanover County Public Library
One of the resources that patrons often utilize at the Local History Room at the New Hanover County Public Library is the Wilmington City Directories, which list where individuals lived, occupation, gender, ethnicity, and more. Before 1915/1916, city directories did not include a street index, listing address by address who resided at a given place. Travis Souther has been working on a virtual street index database that is easy to access, search, filter, and manipulate to help tell the story of the Port City, including a look at city demographics in the wake of the infamous 1898 coup d'état. Used together with other library resources, the street index is a boon to researchers of all disciplines.
10:00 - 10:50
If You Only Knew the Power of the Dark Web! Finding Intellectual Freedom, Privacy, and Anonymity Online
Daniel Jolley, Gardner-Webb University
While the dark web attracts largely negative and sensationalistic headlines as a haven for criminality, it (and the tools used to access it) also offers knowledgeable users the ability to surf the web free of government surveillance and social media/marketing tracking and to
exercise free speech in an environment of virtual anonymity. As such, the dark web supports librarians' values regarding privacy and intellectual freedom. This presentation will give librarians a realistic look at both the positive and negative aspects of the dark web,
provide them with examples of the types of users who may want to explore or make use of the dark web, and introduce them to dark web tools that can be used to surf even the surface web anonymously.
11:00 - 11:50
TikTok on the Clock: Teaching Digital Media Literacy Skills on TikTok
Natalie Ornat, UNC Charlotte
TikTok is a popular social media app that allows users to create and share short, bite-size videos. While teenagers and young adults have made up the vanguard user group of this platform since its start in 2017, millennials and older generations have increasingly joined the app in the wake of COVID-19 lockdowns. Initially known for its viral dance crazes and lip syncing challenges, TikTok has grown to become a rich community space for knowledge and skill sharing.
TikTok is a ready medium for librarians to create virtual content in the time of COVID and reach younger generations where they are at. This presentation will share how one academic librarian uses TikTok to fight misinformation by teaching digital media literacy skills. The presenter will also provide a short tour of the app, share how to create your first video, and showcase how other librarians have made use of this app.
12:00 - 12:50
Gentle Reminder: Self-preservation is key to building resiliency
Jazmyne Baylor, Davie County Public Library
Building resiliency starts with self-care, and caring for yourself is a revolutionary act. Being mindful of your needs will develop a better capacity for empathy for those around you. This presentation/discussion will explore self-preservation and building resilience while fostering a culture of empathy in libraries. Attendees will walk away with knowledge on building resiliency, the meaning of self-preservation, advocating for themselves & their community, and cultivating empathy.
2:00 - 3:00
COI-Specific Strategic Planning Sessions:
These sessions will give library staff an opportunity to comment on NC LIVE's current content, software and services with other members of their COI. It will also be an opportunity to suggest new initiatives that NC LIVE should consider. We look forward to hearing your thoughts!
Community Colleges Strategic Planning
Jennifer Arnold, Central Piedmont Community College
NCICU System Strategic Planning
Laura Davidson, Meredith College
Public Libraries Strategic Planning
Jennifer Sackett, Lincoln County Public Library
UNC System Strategic Planning
Greg Raschke, NC State University
Wednesday May 19
9:00 -9:50
Community Connections: Social Work Interns at Public Libraries
Sarah Sever, Neuse Regional Libraries. El Perry, East Carolina University
Neuse Regional Libraries are partnering with East Carolina University's College of Health and Human Performance to place a social work intern at the Kinston-Lenoir County Public Library. The availability of social workers in public libraries to help the community access needed resources is becoming more prevalent, particularly in urban libraries where these positions can be funded. Utilizing social work interns is a cost-effective alternative that is mutually beneficial for libraries, students, and universities. In this presentation we'll discuss the initial concept, helpful resources to getting started, and the implementation process that our staff went through to get our Community Connections initiative started. Community Connections consists of one-on-one appointments with our social work intern to help patrons navigate employment, housing, veteran's services, health care, elder care, mental health and other services as well as scheduled support groups for things such as stress management, LGBTQ+ youth, and caregiving.
10:00 - 10:50
Experiments in Library Programming: Improving Library Services for ESL Students at the Guilford Technical Community College Wendover Campus
Keith Burkhead, Guilford Technical Community College
ESL students are an ever-increasing part of the patron population of community college libraries. Yet there is often little programming on the part of community college libraries, or for that matter institutions as a whole, targeted at these students. This presentation reports the process by which the Guilford Technical Community College identified a need for this kind of programming and subsequently devised programming targeting these students.Three types of programming were offered to ESL students-a forum series with a speaker to a large group of students for topical learning and discussion, a book club as an opportunity to improve reading comprehension skills, and a language club, as an opportunity to improve conversation and speaking skills. It was discovered that there is a genuine need for programming for these kinds of students. Students received practical assistance and also benefited from a stronger sense of inclusion in the college community.
11:00 - 11:50
Level Up: Helping Students Navigate Postsecondary Options
Hunter Buxton, Dayna Shields, Rita Bhattacharyya, Melissa Kammerer, Elena Owens, Wake County Public Library
In fall 2020 Wake County Public Libraries (WCPL) introduced the program Level Up: to College and Beyond. The program is offered to high school juniors and seniors and is designed to support students as they navigate their options for postsecondary education at both two and four-year institutions. The program aims to equip first-generation and under-represented high school students and their families with helpful information. Additionally, Level Up offers free programs and appointment based services covering PSAT/SAT/ACT testing, college applications, essays and paying for college.
12:00 - 12:50
"Servire": Adjusting Community Opportunities to Covid-19
Andrew Grace, Kelsey Dwyer, East Carolina University
ECU's motto and mission, "Servire" - to Serve, was tested during the COVID-19 pandemic. This mission of servitude creates connection, opportunity, and engagement for our employees towards the needs and benefits of the greater Greenville, NC community. The Stewardship Committee was formed for our employees and librarians to advocate for social betterment and to highlight community service opportunities to help initiatives in our area. However, COVID-19 caused major adjustments throughout our institution, the Committee itself was faced with a problem- how can employees engage in community service and promote wellness while following safety guidelines during the pandemic? Through digital accessibility, outreach, problem-solving, and some critical thinking, we were able to develop our committee programming to be more successful. By redefining and reimagining our workplace and engagement dynamics, the Stewardship Committee has created a successful outline to share with others on how to engage, adapt, and achieve during these distanced times.
Thursday May 20
9:00 - 9:50
Lessons Learned from Quickly Pivoting to Virtual Services
Don Miller, Ryan Holloway, Piedmont Community College
A Panel Discussion which will include an administrator, tutoring coordinator, faculty member and student. Because of dwindling use of an expensive outsourced tutoring solution discussions about implementing in-house online tutoring began before COVID. Implementation was ramped up as a result of COVID. Tutors were trained and prepared to tutor online by the end of Spring 2020. Now the majority of tutoring done at the college is online. The college anticipates that this will be true even after COVID. Panel members will discuss planning, implementation, advantages and disadvantages. Student and faculty perspectives will be shared.
10:00 - 10:50
The Age of Disinformation: Providing Students and Patrons with the Skills to Combat Mis- and Disinformation
Beth Scarborough, Abby Moore, Natalie Ornat, Catherine Tingelstad, UNC Charlotte
Frustrated by the way mis- and disinformation are consumed by students and the public? As librarians and educators, we are uniquely positioned to help students become more aware of how their social media habits--what they post, share, and like--can fuel this disinformation epidemic. This session will provide you with engaging activities for students and patrons to practice digital media literacy techniques and become discriminating consumers of information. Learn how to teach students and patrons to understand the difference between reliable information, misinformation, and disinformation and to critically analyze a piece of information. This session stresses the importance of stopping, thinking, and checking emotions before sharing any online content.
11:00 - 11:50
Learning Across Consortia: Expanding Access to Free Professional Development for NC LIVE Member Libraries
Devon Waugh, NC LIVE. Laurie Blandino, LOUIS. Eric Chao, SCELC
The beginning of the COVID 19 pandemic brought a deluge of interest in NC LIVE's online learning opportunities. After a busy spring of non-stop teaching, NC LIVE reached out to other library consortia around the country to see whether others experienced this same demand. Nine library consortia formed the Professional Development Alliance and started to share our webinars with each other in September. This alliance has led to an even greater rise in attendance and required little change from current workflows. By December, we started to develop a more strategic approach to recruiting facilitators as well as sharing feedback and recordings. This session will describe how this cooperative model allows our member libraries to pursue individual learning goals, share their knowledge with a national audience, and build community.
12:00 - 12:50
Connection in the Time of COVID: Facilitating Staff Engagement in a Virtual Environment
Rebecca Baugnon, Tonya Minor, Eva Sclippa, UNC Wilmington
In 2017, UNC Wilmington's Randall Library centered employee wellness as one of its core values in the Library's new strategic plan, including the action area of "Positive Organizational Culture." To meet our new goals, we created "Team Randall." Team Randall's membership consists of representatives from every library department and its purpose is to develop team-building opportunities for library staff. While pre-pandemic activities ranged from bowling nights, to bingo games, to scavenger hunts, the COVID-19 pandemic presented a unique challenge to our mission of creating and maintaining a positive, connected library team. Through inventive programming such as staff curated music playlists, live, in-character mystery events, and various show and tell opportunities, Team Randall was able to successfully support Randall Library's staff in a time of disconnection and distress. In this presentation, current and former members of the committee will discuss the importance of staff engagement in a library's workplace culture, expand on their approaches to developing engagement activities remotely, and share several virtual activities that can be adapted for staff in all libraries.
2:00 - 3:00
Strategic Planning
This session will bring together the ideas generated by all NC LIVE communities so that the community in its entirety can help prioritize potential new initiatives. We appreciate your input and ideas!
***Attend this session for a chance to win our prize drawing!***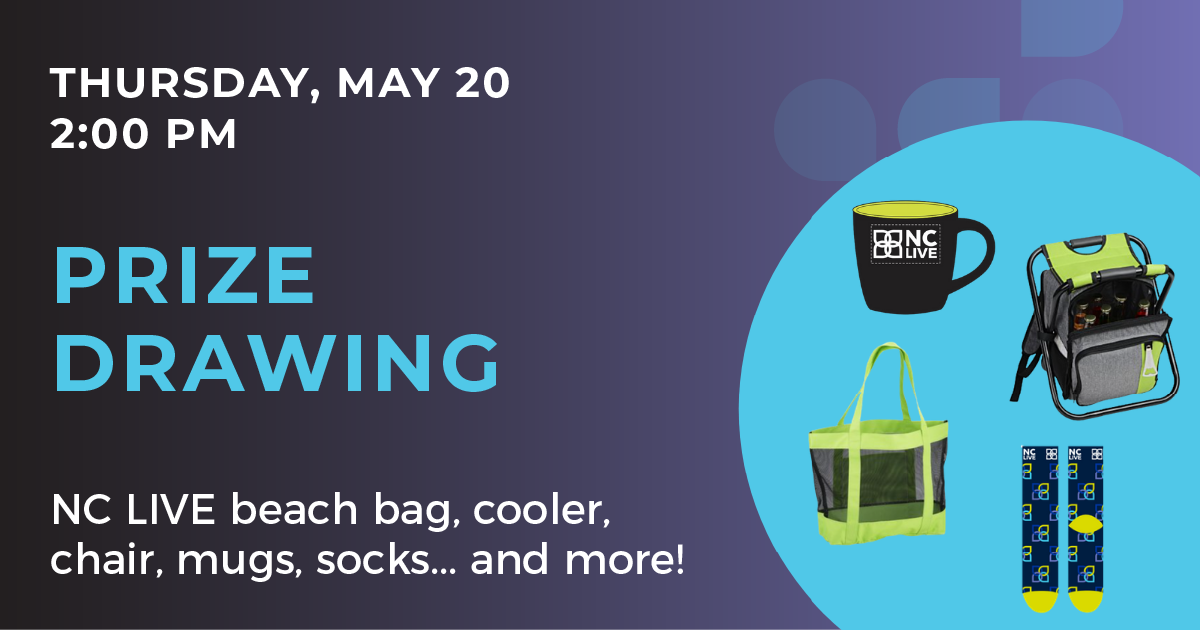 Friday May 21
9:00 - 9:50
Building the Race Car While Racing It: A Fast-Paced Saga of OER Development for the UNC System
Michelle L. Solér, University of North Carolina System Office. Will Cross, NC State University. Samantha Harlow, UNC Greensboro. Enoch Park, Jeff McAdams, UNC Charlotte
In May 2020, the UNC System received CARES Act funding from the NC General Assembly to help with the sudden move to remote, online learning. The UNC System Office moved quickly to form an innovative group of over 150 faculty members, instructional designers, AND librarians to create the Digital Course Enhancement Collections, a set of curricular OER based on backward course-design, for high-impact STEM and Business courses. This panel will talk about the project and its challenges, the important part that librarians played, and how a large-scale OER project can be completed in a record-breaking 6 weeks.
10:00 - 10:50
Improving the Race Track: Building Capacity for Library Supported & Systemwide OER Development
Jacqueline Solis, UNC Chapel Hill. Sarah Falls, UNC School of the Arts. Samantha O'Connor, Central Carolina Community College. Harvey Long, North Carolina A&T University. Melody Rood, UNC Greensboro. Jeanne Hoover, East Carolina University
After completing work on a major UNC System supported OER initiative called the Digital Course Enhancement Collections, a team of UNC Librarians came together to create the support structures that would be needed to better promote OER across the system. They
focused on training for librarians, faculty, and support staff by creating an "OER on OER", standing up an OER Commons Hub as a repository site with tools to do more, and have reconfigured committee structures within the System Libraries (ULAC) to take on future work. The short-term goal is uptake and understanding of the role of OER. The longer-term goal is to create sustainable and strongly supported OER development and use by faculty and students in the UNC System.
11:00 - 11:30
Discussion: Early Career Librarians and Current Students
11:30 - 12:00
Discussion: Library Leaders
12:00 - 12:30
Discussion: Mindfulness and Self-Care
12:30 - 1:00
Discussion: What are you reading, listening to, or watching?
Code of Conduct
NC LIVE believes that the best problem-solving and critical thinking happens when people with a wide array of experiences and perspectives come together to work in comfort and safety as peers. We therefore expect participants in the NC LIVE community to help create thoughtful and respectful environments where that interaction can take place.
NC LIVE strives to provide collaborative experiences free from all forms of harassment, and inclusive of all people. The use of welcoming language, accepting critique graciously and offering it constructively; giving credit where it is due; and staying alert to the welfare of those around you are ways everyone can help NC LIVE achieve this goal.
Behaviors that may constitute harassment can include unwelcome or offensive verbal comments or nonverbal expressions related to: age; appearance or body size; employment or military status; ethnicity; gender identity or expression; individual lifestyles; marital status; national origin; physical or cognitive ability; political affiliation; sexual orientation; race; or religion. Harassment can also include use of sexual and/or discriminatory images in public spaces (including online); deliberate intimidation; stalking; following; harassing photography or recording; sustained disruption of talks or other events; bullying behavior; inappropriate physical contact; and unwelcome sexual attention.
NC LIVE believes that sexual, discriminatory, or potentially triggering language and imagery are generally inappropriate for any NC LIVE event. However, this policy is not intended to constrain responsible scholarly or professional discourse and debate. We welcome engagement with difficult topics, done with respect and care.
We value your presence and constructive participation in our shared community and thank you for your attention to the comfort and safety of fellow NC LIVE collaborators and attendees.
NC LIVE's Code of Conduct is based heavily on the work of VLACRL; see https://docs.google.com/document/d/19h4pgYupsvO_pFQwFQoDpmprEE6KZEqIIV2AzWGkNaM/edit?usp=sharing
VLACRL's Anti-Harassment Policy Statement is based heavily on the work of ASERL; see http://www.aserl.org/wp-content/uploads/2018/03/ASERL_Code_of_Conduct.pdf
ASERL's Code of Conduct is based heavily on the work of the Digital Library Federation; see https://www.diglib.org/about/code-of-conduct/.
DLF's Sources of inspiration: Geek Feminism; DHSI; Code4Lib; ALA; LITA; AMIA; SAA; US OpenGLAM; ADHO; Recurse Center; Contributor Covenant; Vox Media; Scholars' Lab.
Technology
Zoom
All conference sessions will be live meetings or webinars held using the virtual meeting software, Zoom. Links to join each session will be shared with registrants via email 1 week before the conference.
You do not need a Zoom account to join conference sessions, but if you want to take advantage of all Zoom features (virtual background etc.) we recommend downloading the Zoom client.
Guides
Guide for attending a Zoom meeting
Guide for hosting a Zoom meeting
FAQ
Do I need to register?
Yes! Registration is free, but required. Click here to register for the conference.
How do I join the conference?
All conference registrants will receive an email 1 week prior to the conference with the full schedule and Zoom links to join the sessions. Simply click on the Zoom link to join the conference!
Will the sessions be recorded?
Yes, all conference sessions will be recorded and shared afterwards with registrants.
Theme
Building Cultures of Resilience
In the past year, North Carolina libraries have responded to an unprecedented array of challenges with creativity, empathy, and determination. We've adapted quickly to changing circumstances, and we've dug deeper into our organizations and cultures. NC LIVE is inspired by the work you have done to support your communities and build a stronger future for all North Carolinians. Examples of this work include:
Fighting misinformation
Standing up for social justice and racial equity
Supporting online instruction
Creating new virtual programs and services
Implementing new technologies for staff and patrons
Changing policies and service models
Promoting self-care in a digital environment
Our 2021 theme, Building Cultures of Resilience, is an opportunity to celebrate the perseverance of our 200+ member libraries and to build a stronger, more resilient, future together.
#NCLIVE2021
See the archived page from the 2020 Annual Conference here.