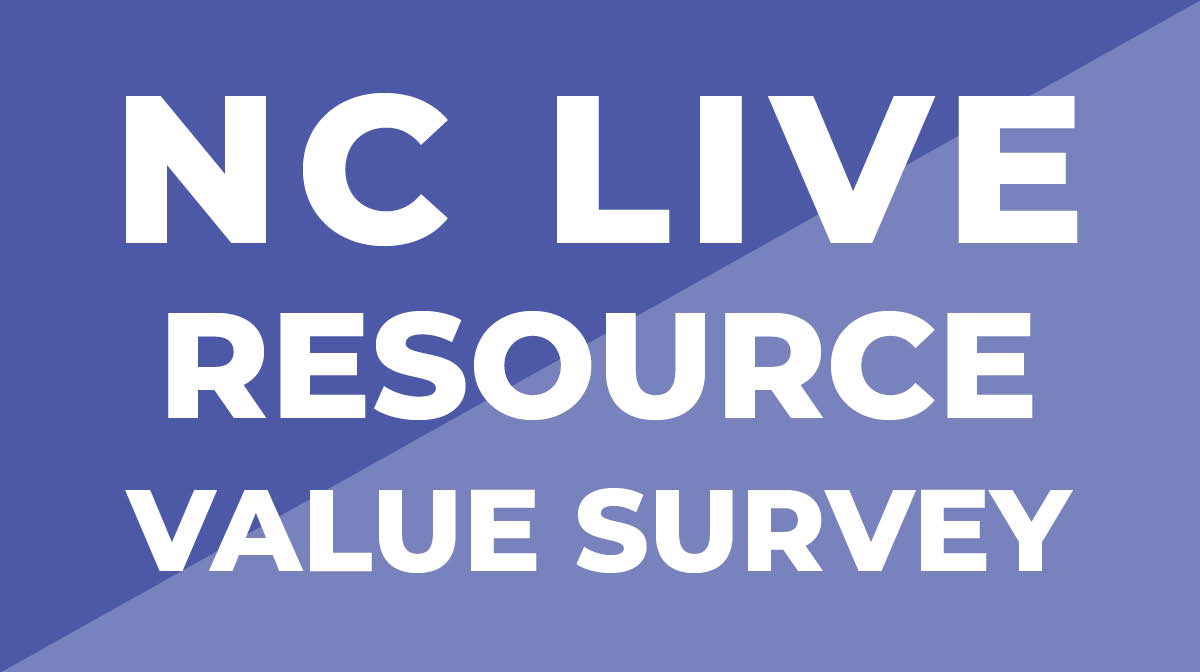 UPDATE 12/11/19- This survey is now closed. Thank you for your input! 
Which resources should NC LIVE purchase for the 2021-2023 resource cycle? 
The NC LIVE Resource Advisory Committee wants your feedback! Please tell us what you think about the value of current NC LIVE resources, and give us your suggestions for new resources for the 2021-2023 Resource Selection Cycle!