Conference Info:   Keynote  |  PDF Schedule  |  Sessions  | Technology  | FAQ  | Theme  |  #NCLIVE2021

---
Keynote
The Just Transition - How Libraries Can Help Build Community Resilience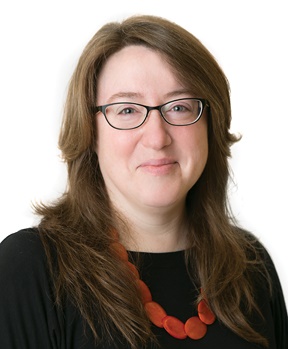 Rebekkah Smith Aldrich, Executive Director, Mid-Hudson Library System 
If the pandemic had any silver lining, it brought systemic economic, societal, and environmental inequities into sharp focus, and the time for change is long overdue. Rebekkah Smith Aldrich, Executive Director of the Mid-Hudson Library System and author of Sustainable Thinking and Resilience from ALA Editions, will discuss the urgency for library leaders to seek out opportunities to contribute to community resilience in light of recent events and co-create a new future for their library and their community using regenerative thinking.
About Rebekkah Smith Aldrich
Rebekkah Smith Aldrich, MLS, LEED AP, works with library leaders to ensure libraries are vital, visible, and viable. A passionate advocate for libraries, Rebekkah currently serves as the executive director of the Mid-Hudson Library System (NY). Rebekkah is the author of Sustainable Thinking: Ensuring Your Library's Future in an Uncertain World and Resilience, part of the Library Futures series from ALA Editions; the co-founder of the award-winning Sustainability Libraries Initiative; and serves as an advisory board member for the Center for the Future of Libraries. Named a Library Journal Mover & Shaker, Rebekkah speaks internationally on the topic of libraries as leaders for a more vibrant future for us all.
---
Sessions

Monday May 17

9:00 - 9:45
Introduction
Rob Ross, Amelia Rodarte, NC LIVE
9:45 - 10:45
The Just Transition - How Libraries Can Help Build Community Resilience
Rebekkah Smith Aldrich, Executive Director, Mid-Hudson Library System
11:00 - 11:50
Inquiry, Education, and Conversation: When Diversity Training Isn't Enough
Christin Lampkowski, Angel Truesdale, UNC Charlotte
12:00 - 12:50
A RARE Opportunity: Race and Racial Equity at ACPL
Ericka Hill, Kathy Garrison, Risha Bigelow, Amy Segposyan, Haley Peterson, Alamance County Public Libraries
Tuesday May 18

9:00 - 9:50
Creating Innovative Connections with Local History
Travis Souther, New Hanover County Public Library
10:00 - 10:50
If You Only Knew the Power of the Dark Web!  Finding Intellectual Freedom, Privacy, and Anonymity Online
Daniel Jolley, Gardner-Webb University
11:00 - 11:50
TikTok on the Clock: Teaching Digital Media Literacy Skills on TikTok
Natalie Ornat, UNC Charlotte
12:00 - 12:50
Gentle Reminder: Self-preservation is key to building resiliency
Jazmyne Baylor, Davie County Public Library
2:00 - 3:00
COI-Specific Strategic Planning Sessions:
These sessions will give library staff an opportunity to comment on NC LIVE's current content, software and services with other members of their COI. It will also be an opportunity to suggest new initiatives that NC LIVE should consider.
Community Colleges Strategic Planning
Jennifer Arnold, Central Piedmont Community College
NCICU System Strategic Planning
Laura Davidson, Meredith College
Public Libraries Strategic Planning
Jennifer Sackett, Lincoln County Public Library
UNC System Strategic Planning
Greg Raschke, NC State University
Wednesday May 19

9:00 -9:50
Community Connections: Social Work Interns at Public Libraries
Sarah Sever, Neuse Regional Libraries. El Perry, East Carolina University
10:00 - 10:50
Experiments in Library Programming:  Improving  Library Services for ESL Students at the Guilford Technical Community College Wendover Campus
Keith Burkhead, Guilford Technical Community College
11:00 - 11:50
Level Up: Helping Students Navigate Postsecondary Options
Hunter Buxton, Dayna Shields, Rita Bhattacharyya, Melissa Kammerer, Elena Owens, Wake County Public Library
12:00 - 12:50
"Servire": Adjusting Community Opportunities to Covid-19
Andrew Grace, Kelsey Dwyer, East Carolina University
Thursday May 20

9:00 - 9:50
Lessons Learned from Quickly Pivoting to Virtual Services
Don Miller, Ryan Holloway, Piedmont Community College
10:00 - 10:50
The Age of Disinformation: Providing Students and Patrons with the Skills to Combat Mis- and Disinformation
Beth Scarborough, Abby Moore, Natalie Ornat, Catherine Tingelstad, UNC Charlotte
11:00 - 11:50
Continuing Education Across Consortia: Expanding Access to Free, Online Professional Development
Devon Waugh, NC LIVE. Laurie Blandino, LOUIS. Eric Chao, SCELC
12:00 - 12:50
Connection in the Time of COVID: Facilitating Staff Engagement in a Virtual Environment
Rebecca Baugnon, Tonya Minor, Eva Sclippa, UNC Wilmington
2:00 - 3:00
Strategic Planning
This session will bring together the ideas generated by all NC LIVE communities so that the community in its entirety can help prioritize potential new initiatives.
Friday May 21

9:00 - 9:50
Building the Race Car While Racing It: A Fast-Paced Saga of OER Development for the UNC System
Michelle L. Solér, University of North Carolina System Office. Will Cross, NC State University. Samantha Harlow, UNC Greensboro. Enoch Park, Jeff McAdams, UNC Charlotte
10:00 - 10:50
Improving the Race Track: Building Capacity for Library Supported & Systemwide OER Development
Jacqueline Solis, UNC Chapel Hill. Sarah Falls, UNC School of the Arts. Samantha O'Connor, Central Carolina Community College. Harvey Long, North Carolina A&T University. Melody Rood, UNC Greensboro. Jeanne Hoover, East Carolina University
 
---
Theme
Building Cultures of Resilience
In the past year, North Carolina libraries have responded to an unprecedented array of challenges with creativity, empathy, and determination. We've adapted quickly to changing circumstances, and we've dug deeper into our organizations and cultures. NC LIVE is inspired by the work you have done to support your communities and build a stronger future for all North Carolinians. Examples of this work include:
Fighting misinformation
Standing up for social justice and racial equity
Supporting online instruction
Creating new virtual programs and services
Implementing new technologies for staff and patrons
Changing policies and service models
Promoting self-care in a digital environment
Our 2021 theme, Building Cultures of Resilience, is an opportunity to celebrate the perseverance of our 200+ member libraries and to build a stronger, more resilient, future together.
#NCLIVE2021
---
See the archived page from the 2020 Annual Conference here.