NC LIVE staff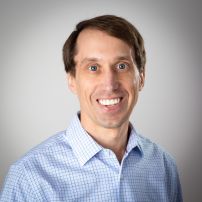 Electronic Resources Librarian
Zeb joined NC LIVE as Electronic Resources Librarian in May 2018 and is responsible for electronic resources management to increase efficiency and improve library access to NC LIVE's collections.
Before joining NC LIVE Zeb was the Electronic Resources Librarian at Central Washington University where he was responsible for access, budget, and license management of electronic resources as well as compiling and analyzing statistics, collection development for assigned liaison areas, improving access to resources for patrons and overseeing the Serials Department.  Prior to Central Washington University, Zeb was the Technical Services & Acquisitions Coordinator at Central Oregon Community College where he gained experience with collection management, metadata and providing reference services to patrons. He also has five years of public library experience from his work at the Park City Library in Utah in circulation, collection development, and budget management, and served briefly with Peace Corps Ukraine.
Zeb earned a Bachelor of Arts in Anthropology from the University of Utah then competed in, and coached, slopestyle skiing for a number of years before earning a Master of Library Science from the University of North Texas. While at UNT, he participated in a study abroad trip to a small library in Albania to assist with a system migration.